Hotel Info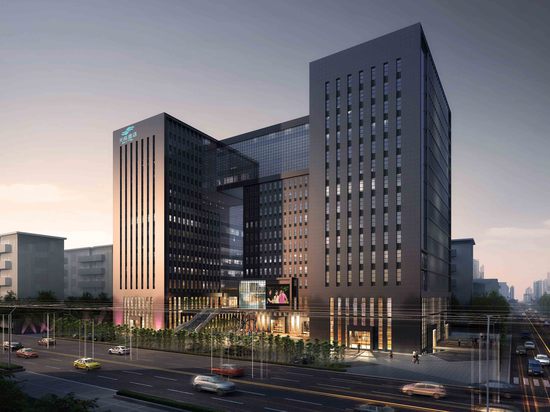 Skytel Hotel Chengdu
is located in the West Road of Chengdu South Railway Station, connecting all major expressways and all public transport systems. High grade residence, luxury villa and shopping center (IKEA, Auchan supermarket, Kaidan Plaza and Suning Plaza) surround the hotel.
It takes about 10 minutes to drive west to Shuangliu International Airport, north to Tianfu Square, South to Chengdu high tech Development Zone and Chengdu International Convention and Exhibition Center, and about 15 minutes to the north and east railway stations. It is also convenient to get to the main tourist attractions around Chengdu.
This is a new concept hotel full of exploration spirit managed by Shenzhen grand Cloud Hotel Management Co., Ltd.
The main entrance of the lobby is a very modern projection curtain wall, which can change different images according to different themes, so that the hotel has more cultural heritage and flavor, so that you can feel the impact and convenience brought by the era of science and technology, and create an interesting discovery journey for guests.
The hotel lobby is divided into different display areas, such as self-service sharing area, somatosensory game area, art exhibition area, mousse bar, etc., so that you can have an exclusive social activity area and platform when you are away on business.
More than 170 fashionable and warm guest rooms are waiting for you all the time; Whether it's a conference, a training or a party, the three unique conference rooms (which can hold 30-280 people) will be your ideal venue.
We believe that the hotel's warm and comfortable guest rooms, fully equipped conference facilities, unique delicious catering, leisure and entertainment will bring you comfort and pleasure beyond imagination.
Breakfast price
: CNY68($10.1) / person
Breakfast time
: 06:30-10:00
Breakfast type
: Buffet (Western, Chinese)